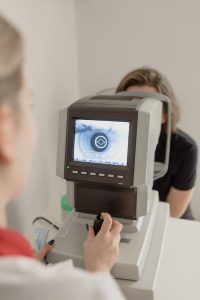 Do you get your eyes checked only when you face problems? How would it be if the problem doesn't occur at all in the first place? Just think about it. Yes, it can happen if you get an eye check-up done on a regular basis. In fact, lack of regular check-ups may affect your eye health and decrease your vision in near future.
The sugar-coated enemy
Out of several fatal systemic diseases, diabetes and hypertension are the most dangerous and can make you blind in the future. In 2016, Singapore Government took an initiative named "War on Diabetes" to control this fatal disease. 0.4 million diabetic patients were discovered in Singapore at that time and it is estimated that this number will become one million by 2050. Again 21.5% of the total population in Singapore was found hypertensive in 2017.
Apart from diabetes and hypertension, other eye diseases like glaucoma, macular degeneration, etc. are also responsible for reducing your vision followed by the loss of vision permanently. These diseases mostly affect the posterior segment of the eye like the retina, optic nerve, choroid, etc. To prevent them, it is very much necessary to check your eyes at regular intervals of 1 to 2 years. It is always better to maintain the one-year interval.
Myopia- the enemy of the younger population
So far as myopia is concerned, the children in Singapore have been found to be the most affected. Myopia is another pandemic that is increasing rapidly as a hidden enemy. High myopia leads to retinal irregularities and pushes you towards blindness. It is necessary for children to visit an Optometrist or an Eye Care specialist at an interval of 6 months to understand the vision and the condition of the eye.
The Digital Strain
Due to the Covid-19 pandemic, children are now adapted to a home-based learning system, spending long hours in front of digital gadgets. This is affecting their vision a lot, thereby leading to headaches, burning sensation, watering, and dryness of the eyes. The child suffers from computer vision syndrome. If ignored, these symptoms may affect academic performance, sports performance in school.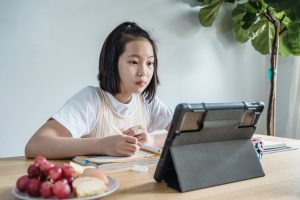 Now that you know how important timely eye check-up is both for you and your child, it's time to book an appointment. Don't ignore your eyes because the world's beauty lies in them!